Hello!
Kaidan's match against Finnick from the Hunger Games is just around the corner (on July 13th) and he needs as much of your support as he can get!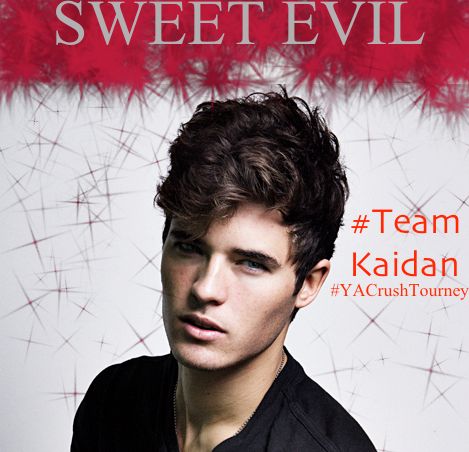 Head over to Kaidan's advocate, Tara at Tater's Tall Tails, and check out all the cool giveaways and buttons you can grab to support this sexy guy. Make sure you get over there and grab those buttons!
If you are on Twitter make sure you support Kaidan by using these hashtags: #TeamKaidan #YACrushTourney #BeatFinnick
If Kaidan wins, Wendy will post a scene from Kaidan's POV! So.....KAIDAN ROWE FOR THE WIN!
Support Kaidan, you know you want to,